Start by selecting fabrics labeled for outdoor use. These fabrics have been specially treated for resistance to water, stains, UV and other outside elements. NOI GARDEN has a wide variety of OUTDOOR FABRICS to choose from, but now we will talk about our outdoor fabrics
www.siskipiski.cc
, their benefits and what projects they are best suited for.
The most common fabric groups to look for in outdoor use are:
Polyester
Solution-dyed Acrylicor Solution–dyed Olefin
PVC (Polyvinyl Chloride) Mesh
Marine Vinyl
NOI GARDEN has a wide variety of 100% POLYESTER OUTDOOR FABRICS. Because ,100% Polyester OUTDOOR FIBER allowed us to apply extra treatments with high tempratures and it gives, better WATER REPELLENCY and ION ELEMENTS. In the mean time, 100% Polyester OUTDOOR FIBER allowed us to apply Flame Reterdant finishing or Digital Printing possibilities to the fabric as well.
Consider Desired Durability and Price
When selecting fabric for your outdoor project, one important item to consider is how durable you'd like your project to be. If a wider selection of prints and styles, along with a lower price, is most important to you, then look for products labeled for outdoor use which are Polyester-based Outdoor fabrics such as NOI GARDEN. NOI GARDEN Outdoor fabrics are typically medium weight, easy to sew with, and come in a wide variety of prints and styles.All are UV treated for an average of only 1200 [ASTM G-154] light hours .They can be easily cleaned with warm water and mild soapy solution. These fabrics are perfect for adding a personal touch to an outdoor space with pillows or light upholstery. If you're looking for something more durable that you won't have to worry about bringing indoors during those long summer days, look for products labeled for outdoor use which are either Solution-dyed Acrylic or Outdoor Polyester fabrics. These fabrics will provide more durability over Olefin-based fabrics and can withstand the long hours of direct summer sunlight.
Product usage areas
Garden Chairs
Garden armchairs
Garden Sofas
Conversation Sets
Garden Chaise Longues
Garden Accessories
Garden and Outdoor Lighting
Outdoor stools
Outdoor Daybeds
Garden benches
Outdoor kitchens
Outdoor Cushions
Outdoor Lounge Sets
Beach & Deck Chairs
Outdoor Bean Bags
Pool Side sets
Outdoor Garden Tables
Garden coffee tables
POLYESTER OUTDOOR FABRICS AND TECHNICAL SPECHS
Textiles and fabrics are used in a variety of high-performance functions. We use them to protect ourselves from the elements, to improve our lives, increase safety and for technical applications in industrial processes. In pushing materials to new performance standards and creating new possibilities, NOI GARDEN OUTDOOR FABRICS provides full service with performance coatings .
Innovative coatings for textile materials
From industrial applications in isolation and, advertising on billboards and banners to high-performance outdoor products, we use textiles in the most rigorous circumstances.
The market is constantly looking for ways to get more out of material and in particular fabrics are now able to serve us on remarkable levels. Not just in performance and properties but in environmental standards as well, thanks to cleaner production and lower impact. This means, to the next innovative level. 
Service from formulation to testing and prototyping
To help you get the best possible performance, meeting the exact standards you require, we offer a wide range of technologies and solutions, combined with our in-depth expertise, with a partnership-as-service method. Thanks to expansive in-house testing facilities and small-scale production at our globally located Centers of Excellence, we provide product support and development assistance from start to finish. By working side-by-side on custom product solutions, we can provide tried and tested product advice. Combining our years of hands-on experience in the treatment of materials and our specialist solutions with your product expertise, we are able bring your products to new heights and meet the ever-increasing performance challenges.
WATERPROOF VS WATER RESISTANT VS WATER REPELLENT PERFORMANCE FABRICS
WATER REPELLENT: [ALL NOI GARDEN OUTDOOR FABRICS HAVE ]
Resistance to the absorption or passage of water; specifically the property of being not easily penetrated by water but nevertheless porous, especially as a result of being treated for such a purpose with a surface coating.
WATER RESISTANT: [ALL NOI GARDEN OUTDOOR FABRICS HAVE ]
That repels water for a short time.But, is not thoroughly waterproof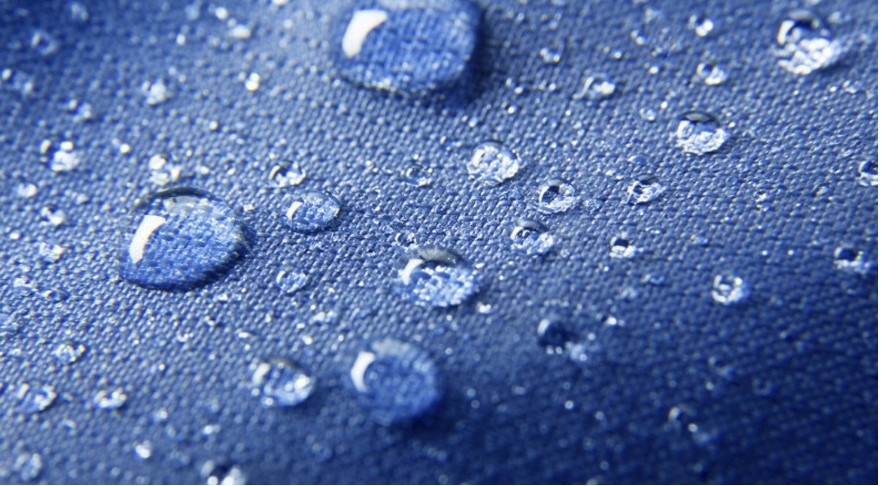 WATERPROOF: [WITH EXTRA TREATMENT]
Waterproof fabrics (Outdoor upholstery products) are not a luxury products or unnecessary expense for the daily life. It is compulsory, when you aply any stain removal process to your sofas for bacterias that grow after the wet cleaning process or under the rain or snow.
Waterproof technology turns out, the porous structure blocked water.But, allowed air to pass through. The invention became a juggernaut and standard in the outdoor market, popularizing a whole new category of upholstery called waterproof / limited breathable (they keep water drops out, including rain and snow, but let air from surfacet escape from the inside)
WATER REPELLENCY & EASY CLEAN & WATER PROOF WITH EXTRA TREATMENT
ALL IN ONE NANO TECHNOLOGY
NOI GARDEN OUTDOOR FABRICS contains well,deep clean water proof with membrane (extra treatment)  & water repellent (already included) fabric that is stain resistant (extra treatment)  . Stain Free Technology with high quality and stylish home furnishing textiles to ensure long lasting, low maintenance easy to clean fabrics.
NOI GARDEN OUTDOOR FABRICS is a trusted fabric quality label, which represents a convenient solution to EASY CLEAN for easy living. This Technology allows you to enjoy your sofa, or favorite armchair, assured that it will be able to stand up to everyday stains. From ballpoint pen, to coffee, mud, red wine, and ketchup, common household stains are easily removed allowing you to keep your fabric upholstered furniture looking fresh year after year.
NOI GARDEN OUTDOOR FABRICS breakthrough performance technology is built into every fiber, so it won't ever wear away. Furthermore, NOI GARDEN OUTDOOR FABRICS are green conscious.
Every NOI GARDEN OUTDOOR FABRICS is Oekotex endorsed certifying that our fabrics are produced in a way that is safe both for our environment and humans – no harmful chemicals or finishes are released from this fabric.
Our technology make your stains easy to clean. Stains can be removed from NOI GARDEN OUTDOOR FABRICS using mostly water, stubborn stains may require a small amount of household soap.
From ballpoint pen, to coffee, mud, red wine, and ketchup, common household stains are easily removed allowing you to keep your furniture fabrics looking fresh year after year
So, our aim give the freedom to enjoy life. Spend time making memories, not cleaning up after them.
FLAMELESS PERFORMANCE FABRICS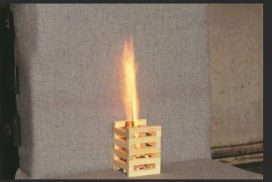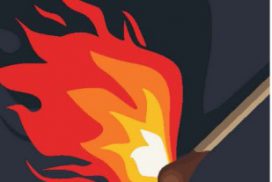 Different ignition sources are applied to a constructed test rig to examine the burning behavior of a test material.
A test rig is constructed in order to simulate a chair with the fabric to be tested. This rig is subjected to different ignition sources.There are 8 types of ignition sources, each with different heat intensity. They are classified from 1 to 8, the intensity doubling compared to the preceding source. The most frequently used are ignition source 0, 1 and 5.
– Source 0:Smoldering cigarette
A cigarette is put along the crevice of the test rig and allowed to burn over its entire length. If no flaming or progressive smoldering is observed on both cover and interior material, the test is recorded as no ignition and the material passes the test.
– Source 1:Simulated match
A burner is lit, held along the crevice of the test rig for 20 seconds and then removed. If no flaming or progressive smoldering is observed on both cover and interior material, the test is recorded as no ignition and the material passes the test.
 CRIB 5 COMPLIANT
CRIB 5 is a fabric fire treatment for upholstery and must only be used for furnishing and upholstery purposes.
Source 5 (Crib 5) is related to upholstery and furniture coverings, and is related to BS 5852. The crib test uses a plank made from wood that is glued together. The fabrics is attached over the lint, then at bottom and a propane-diol is added. The testing unit is then ignited with a match. To decide whether the test has been passed the fabric and the crib are assessed to see whether there is flaming or smoldering on both the outer cover and the interior material. Assuming it does not ignite or smolder, the material will pass the test as no ignition. Similar tests include Source 0 (smouldering cigarette) and Source 1 (simulated match).
BS 5852:2006 describes the best practice methods to assess the ignitability of single material combinations, such as covers and fillings used in upholstered seating, or complete items of seating.
These tests determine the effects of a smouldering cigarette, or other flaming ignition sources such as burning matches or a four-sheet full-size newspaper. This standard can be used to establish the potential ignitability of components in conjunction with other specified materials.
BS 5852:2006 first looks at the criteria of ignition, and the health and safety of operators. It then explains the various apparatus, before focussing on smouldering ignition sources – such as a cigarette, butane gas flames and flaming wooden cribs. It also looks at ways to test for the ignitability of upholstery composites and complete items of furniture. The standard concludes with a final examination and test report. BS 5852:2006 replaces the older certification standard, BS 5852 – 1990